In the News: SFUSD reopening plans still leave out most secondary students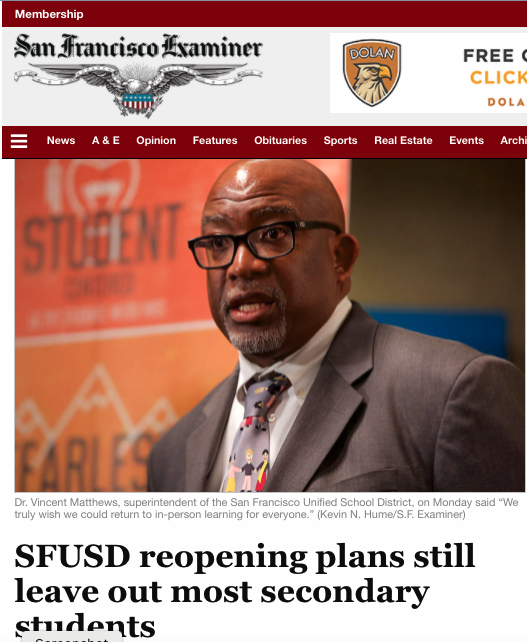 At least some secondary school students will have the option to return to in-person learning in April, school district officials announced on Monday. But most are still waiting for the district to set a date.
The San Francisco Unified School District announced Friday that it had reached agreement with unions to begin returning students to the classroom on April 12, starting with the very youngest students up to Grade 2 and progressing through Grade 5. Read more here.