Founded in the summer of 2020, SF Parents (formerly Decreasing the Distance) is a collective of 5,000+ San Francisco public school parents, students, teachers, and community supporters.
We center the needs of children and youth in San Francisco public schools by bringing together a diverse network of parents and caregivers to advocate for a thriving, equitable school system.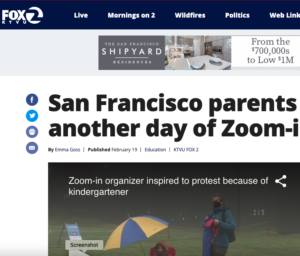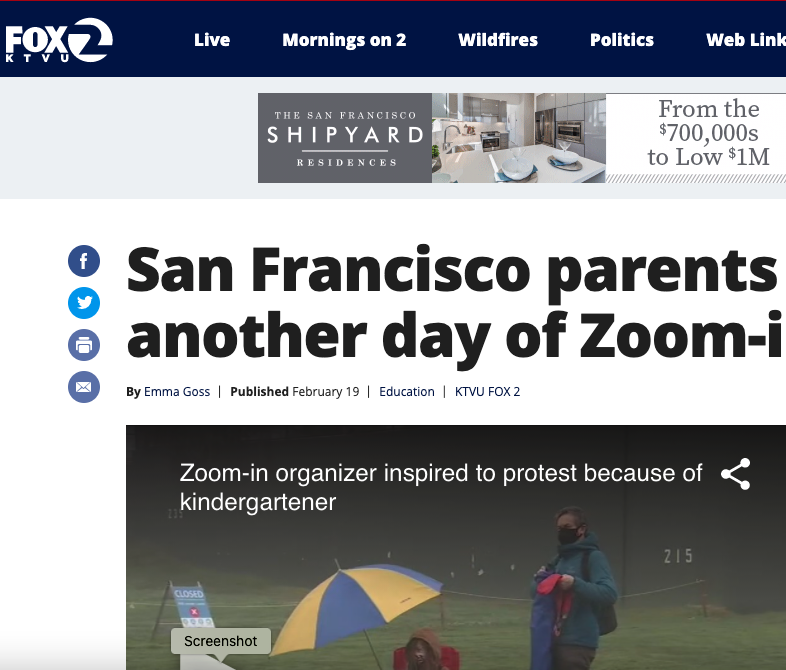 SAN FRANCISCO – For the second day in a row, parents in San Francisco fed up with distance learning on Friday brought their kids to Zoom into their lessons from outside of a closed elementary school, in an effort to show just how much kids need to be back in the classroom. Read more here.